To mark one month to the start of the Rio Summer Games, the Olympic City Museum, a new museum and digital center located in north of Rio de Janeiro near the Olympic Stadium, has opened its doors. Visitors can use state-of-the-art virtual reality technologies to "visit" Olympic venues and tourist attractions all over the city.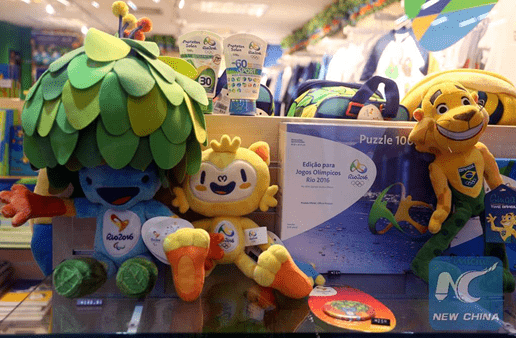 The Olympic City Museum is located near the renovated Olympic Stadium. The building used to be a workshop for repairing railway trains.
Rio Mayor Eduardo Paes, and Rio Organizing Committee President Carlos Nuzman were at the opening.

"Today is a very special day. We are very happy to arrive at the stage we are at with the support we have. The Games could begin today, all of the competition areas are ready. It will be an unbelievable party that everyone will love. The Games are in Rio, but they belong to the people of Brazil," Nuzman said.

The new space makes intensive use of interactive digital technology and multimedia. Visitors can try their hand at Olympic and Paralympic disciplines in front of a giant screen. They can also learn about how the Olympic Games and digital innovations are transforming life in Rio, and about the influence of technology on sport.

The virtual reality systems are the star attraction. Special headsets provide an immersive experience of Rio. A robot version of the Olympic mascot Vinicius will lead the way for visitors, and provide services in different languages.

The Olympic City Museum is open from 9a.m. to 9p.m. from Tuesdays to Saturdays and from 9.30a.m. to 4.30p.m. on Sundays.